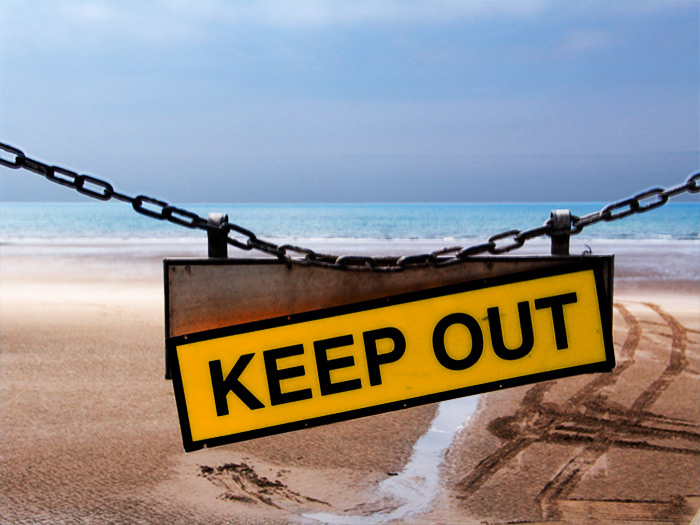 Wine
Chateau Bel Orme Tronquoy de Lalande 1997
From
Haut-Medoc, Bordeaux, France
Price
$39.99 (BC Liquor Stores; current release)
Alcohol Content
12.5%
Wonderful, outrageous, gamy nose! "Who knew that rotting pheasant could smell so seductive?" was one comment from the peanut gallery. Very smooth follow-up on the palate as well: Soft tannins and mature fruit, with the emphasis being on 'mature'---the appeal is specifically the fruit's
aged
quality; it's on a journey evolving towards dust and currently halfway between youth and death. The fruit in your typical big, internationally-styled wines seems locked in perpetual adolescence, capable of saying no more than "here I am"; in a wine like this, the fruit says "this is where I've
been"
.
Wine
Hester Creek 'Selected Barrels' Merlot 2001
From
British Columbia
Price
$16.99 (BC Liquor stores; current release)
Alcohol Content
14.0%
Widespread suspicion of the way the wine looks in the glass: "That's the most brickish-looking red wine I've seen that wasn't oxidized" was the lead taster's way of putting it. But no, a lovely big nose of fruit and sweet, sweet tannins. (Sweet tannins are always more interesting than sweet fruit---it's akin to the difference between mere high spirits and real wit.) Six years old, this wine is at the perfect age, and went spectacularly well with pork and fried apples. Better new-world wines like this one tend to have the career arc of a Lindsay Lohan: sweet childhood, spectacular adolescence, premature burnout, but still impressive for the one or two great performances you can get if you pick your spots right.
Wine
Chateau des Anneraux 1998
From
Lalande de Pomerol, Bordeaux, France
Alcohol Content
12.5%
Gamy nose. Peppery attack; fruit not very big; tannins OK. Doesn't follow up on the palate what it promises with the nose. Consensus is that it should have been fetched out of the cellar a couple of years ago: while it's now showing that distinguished gray hair around the temples, it didn't really have that much of an intellect to start with. Another case where price is everything: at $12 this is a steal; at $25, move on.
Wine
Condado de Haza 1997
From
Ribera del Duero, Spain
Price
$25.15 (LCBO, Ontario; current release)
Alcohol Content
13.5%
Gamy, sweet tannic nose---quite lovely. But on the palate... something's up. Tastes almost...soapy? Soapy and fizzy, almost---as hard on the tongue, at least. The remainder of the (disappointed) discussion revolves around Alejandro Fernandez, who produces this wine and its more famous older cousin Pesquera---once compared favorably by Robert Parker with the finest chateaus of Bordeaux. Both of these wines are
brands
now, and sell out as soon as they're released---at least in this country. One of the things that comes with being a brand is that people look to you for reliability, and the maddening thing about both Pesquera and Condado is that in our experience, they've varied alarmingly from bottle to bottle. The nose on this bottle (the taste of which improved a bit with later glasses) says that winemaker's doing something right. But Parker's praise has turned into a curse for the purchaser. Our
emminance griese
asks: "Anybody feel like investing in this any more?" The sound you hear is that of people sitting on their hands.
Wine
Capcanes Costers del Granes Tarrangna 1998
From
Spain
Alcohol Content
14.0%
Wow! Rich, ripe, opulent nose! Fruit, tannin and sweet oak on the palate---tannins almost overpoweringly sweet. Fruit has faded a bit, albeit gracefully (when the sweetness all seems to come from the tannins, you feel you're somewhere in the Twilight Zone.) One shaken taster who'd tried this wine 5 years before is humbled by the experience, and is now convinced that forecasting what a wine will taste like in the future is some kind of voodoo: "How could I have seen
this
coming?" Big humidity the day this was consumed (it even went gracefully with barbecued ribs) gave the wine an almost viscous, rain-forest kind of scent. Memorable---although the rookie taster thinks it "smells like something you'd rub on a cut." (Although any time something you rub on yourself smells like this, you really
are
in the twilight zone.)
Wine
Estancia Cabernet Sauvignon 1997
From
California
Price
$23.99 (BC Liquor Stores; current release)
Alcohol Content
13.5%
Gorgeous tannins and strong Cabernet character---gloriously one-dimensional, actually; a very enjoyable, pure statement. This wine showed good bloodlines when sampled at a much younger age, and it's just possible it's been in the bottle too long; it's perhaps become too fat; too simple. Or perhaps it would simply have been even more fabulously enjoyable if the winemaker had tinkered a bit with his straight-ahead Cabernet formula. As it is, at this age it's a terrific bottle to split between four people; it's just not quite interesting enough for two.