Next month, David Lee Roth on the Super-Tuscans
In
The Wine Spectator
, Ex-Van Halen frontman Sammy Hagar the Horrible reveals an unexpected fondness for classic Bordeaux; together with praise for the guys he considers the greatest noses in rock-and-roll: Boston's Fran Sheehan, and
The Year of the Cat's
Al Stewart

I asked her if she was game---she said yes, so I shot her
Organizers of the 75th Minneapolis Northwest Sports Show announced the innaguration of a "Women, Wine and Wild Game" day
That'll be $49.99 for your bottle of Yellow Tail

It's official: the worst drought in living memory has cut Australia's grape harvest by 30%. Grape pickers have been referred to
by commentators
as 'search parties'.


But would you want to have a beer with him?
An informal
poll of French winemakers
revealed a preference for right-wing candidate Nicolas Sarkozy over the socialist Segolene Royal in the upcoming French Presidential election. Sarkozy has hinted that he might roll back the
Evan Law
, which bans most forms of advertising for alcoholic beverages in France. (A teatotaler, Sarkozy has also hinted at changes to France's 35 hour work week.)
Bring on the Asian Billionaires Part II
On the heels of the third or fourth 'vintage of the century' in the last 50 years, and with prices largely beyond the reach of the mass market, top-rank Bordeaux growers are in a bind: how to keep prices up with a 2006 crop universally derided as a lousy investment?
A hint at the answer
is provided by Gary Boom of Bordeax Index. Describing the first growths as "completely overpriced", Boom forecasts that the 2006's "won't sell well and will be a bad investment" but might also prove to be "a classic vintage for new buyers – especially in the Far East – who want to secure allocations in future." Translation: We'll sell inferior, overpriced wine to the suckers of the nouveau riche, with the promise that this will give them entry into the club in time for the next vintage that's really worth buying.
French Terrorists we can understand, part II
As reported last month
, France's
Comite d'Action Regionale Viticole bombed grocery stores as an unorthodox method of forcing the national government to support prices in the flagging Languedoc wine industry. With the election of the tea-totaling but apparently wine-friendly president-elect Nicolas Sarkozy, the group has stepped up its rhetoric. In a tape sent to local television, balaclava-clad gunmen whipped up support for their industry: "Winemakers, we call on you to revolt. We are at the point of no return: If Sarkozy does not have the sense to support the wine sector, he will be responsible for what happens."



But they gave Jancis Robinson the pull-down baby-changing station in the business-class washroom
US Airways
will be laminating

Business Week
articles by Robert Parker into their pull-down tray-tables on their economy-class seats. According to
BW
Publisher Geoff Dodge, "This unique partnership affords
Business Week
a great opportunity to place our content in front of a captive audience of potential users."

I guess it helps her get through a day with Jamie Burke
Actress and philosopher Sienna Miller recently
stopped presses around the globe
by claiming that the most meaningful relationship she has is with wine.


On the other hand, France now makes the better action movies
According to
a new report
, the United States is on the verge of replacing France as the world's largest wine consumer. America remains only the fourth largest producer, after France, Italy and Spain.
Don't drink and proselytize
A survey
published by the evangelical Christian firm Lifeway Research
claimed that while the majority of lay Protestants believe consuming alcohol to be biblically sanctioned, three quarters of senior Southern Baptist pastors surveyed believed that drinking made evangelism less effective. (90% of Protestant clergy surveyed believed that "a Christian drinking alcohol could cause other believers to stumble or be confused.")
Extra! New drug for alcoholic rats!
An anti-smoking drug, varenicline,
has been suggested effective
in
combating alcoholism
. But "...no research on the drug as a treatment for alcoholism has been done yet on humans. But one study on rats shows varenicline cuts desire for alcohol by 50 percent. The rats do not exhibit excessive drinking even after they are no longer given the drug."

Start with high-calorie beer. Please.
Actress-tycoons Mary-Kate and Ashley Olsen
are now old enough to legally
drink in all 50 states.
Jeez, Brit, Rockstar comes with the alcohol already in it
Songstress and mother-of-the-year finalist Britney Spears
has been spotted recently
pouring liquor into her energy drinks while out in public

Extra! Pot smokers drink lousy beer as well
A study published by the University at Buffalo's Research Institute on Addictions
(RIA) claimed either that people who abuse malt liquor also tend to abuse pot; or that people who abuse pot tend towards cheap malt liquor as their beverage of choice (coverage is unclear).


Maybe if they'd just called it "Ol' Yeller"
Disney Studios
backed out of a product tie-in with Costco
for their new animated film
Ratatouille:
Ratatouille Chardonnay.
Drink up the cider, George
Singer, poet, and the best friend a bottle of Guinness ever had,
Tommy Makem died of lung cancer
this week at age 74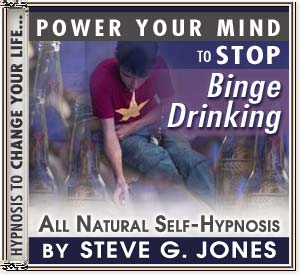 Depends on what you mean by 'occasion'
A new
study released by the US Centers for Disease Control
shows that two-thirds of adult binge drinkers prefer to go on their benders with beer. On the other hand, teenage binge drinkers prefer hard liquor. The study defined 'binge' as five or more drinks on one occasion.
Put down the Brunello with its gobs of soft fruit on the nose and sweet tannins on the attack, and step away from the table with your hands up
According to Decanter Magazine,
Twenty-five members of the Italian military police have qualified as sommeliers in order to combat fraud in the industry.
Living in the same province as Gordon Campbell will do that to you
A study published by Toronto's Center for Addiction and Mental Health found
alcohol abuse in British Columbia
to be almost 20% above the national average and 50% above the level observed in Quebec.
But we're allowing alcohol at the shark-wrestling tank
Authorities have forbidden the organizers of
an Irish St Patrick's Day skydiving event
from selling liquor


Meanwhile, for hangover sufferers, science shows that the cure really is worse than disease
The journal
Chemical Research in Toxicology
published a study
linking the combination of Red Bull (or other heavily-caffeinated energy drinks) and Tylenol to liver damage



But Bullwinkle, that trick never works
Lindsay Lohan
emerged this week from two months in rehab
. It was her third crack at alcohol treatment this year
So that's what killed him
England's Prince Harry,
soon to be publicly immortalized in marble
as a dead soldier in a tribute to servicemen not allowed to participate in the gulf war,
was photographed this week snorting vodka
You want that bottle in paper or plastic, you drunken scumbag
BC Liquor Stores
announced a campaign
to encourage alcohol consumption in moderation by making "those who abuse alcohol feel rejected/marginalized."
No, I'm stupid like Mickey Rourke, Robert Downy Jr. and Courtney Love
In an interview with FHM Magazine,
failed television host, notorious party animal
and
Paris Hilton satellite
Tara Reid
distanced herself from celebrity last-days- of-Pompeii culture
by claiming not to be as "stupid" as Hilton, Britney Spears or Lindsay Lohan
But that's pretty much average for a night out in Cardif
Journalists came upon the
New Zealand All-Blacks rugby coach passed out in a washroom
before the World Cup quarter-finals in Cardif, Wales.
In related news
, Australian Rugby Union chair Peter McGrath was forced to resign his position when "one of Australian rugby's major sponsor complained in writing that McGrath was so affected by alcohol he could hardly speak at a function on the eve of Australia's quarter-final defeat by England in Marseille, France"
Good thing Parker didn't call him a New Zealander
Documentary filmmaker Jonathan Nossiter (2004's
Mondovino
)
has released his first book
,
Le Gout et le Pouvoir
(roughly, "Taste and Power"). Not unexpectedly,
Robert Parker has thrown a fit
, calling Nossiter a "narrow-minded zealot" a bigot, and a member of the "scary wine Gestapo". (This may be no more than simple tit-for-tat;
two years ago Nossiter accused Parker's partner
Pierre-Antoine Rovani of being "a Mussolini apologist, indirectly fascist and anti-semitic, 'monolithic and unscrupulously self-serving.' ")
She was really trying to draw attention to coke-snorting Bengal Tigers
A story claiming that Paris Hilton was taking up
the case of binge-drinking elephants
in India ("The elephants get drunk all the time. It is becoming really dangerous. We need to stop making alcohol available to them. There would have been more casualties if the villagers hadn't chased them away. And four elephants died in a similar way three years ago. It is just so sad....")
later proved to be fals
e.
The story that he raped a stable-girl in celebration was later dismissed as a mistranslation
French actor and noteworthy pounder Gerard Depardieu
was named this year's "Pope"
of Bordeaux's Chateau Pape Clement
It was around about then that a bottomless pit opened up and an evil host led by Abaddon the King of the Abyss came forth
A major British supermarket chain reported that in the lead-up to Christmas,
English wine was outselling wines
from Bordeaux, California, Portugal, Alsace and Germany